Split and Dubrovnik are two of the major cities of Croatia, but they could not be more different.  On the GrapeHops Croatia, Land of Wine & History tour we have a professional guide take us on a city tour, so we can better understand the history of both places.
In Split, we all enjoyed our tour with Vjeran, who really brought Split's Roman and medieval past to life for us.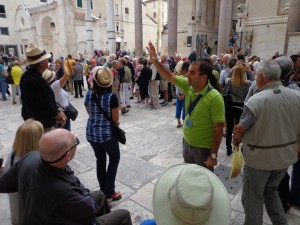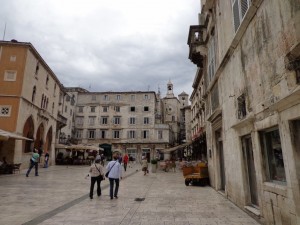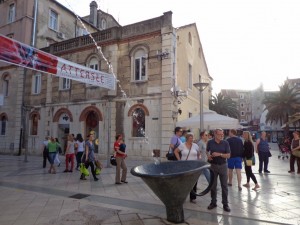 In Dubrovnik, Diana does the honors.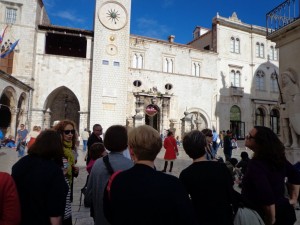 Dubrovnik is an "add one" to the regular Croatia tour, and it includes a trip to the Pelješac peninsula where we eat oysters from Ston, taste wine at several wineries, and have a magnificent lunch at a konoba on the peninsula.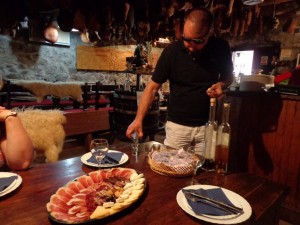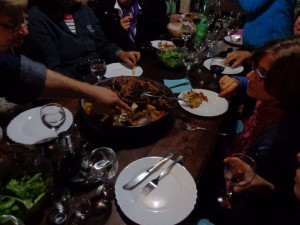 The rest of our time in Dubrovnik, we enjoy the view from our terrace: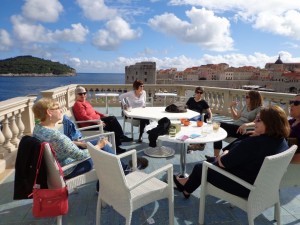 We walk around the city walls: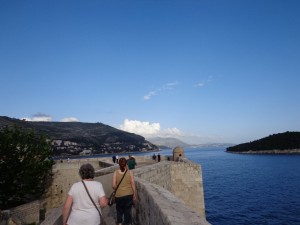 We do some serious wine tasting, and try local cheeses and cured meats: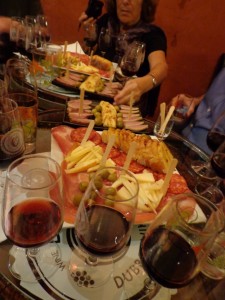 Make a visit to the famous Buza Bar: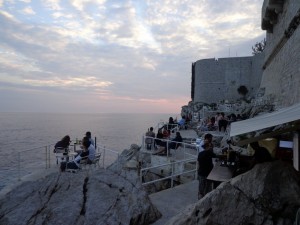 Stroll in the evening, when all the "daytrippers" have left: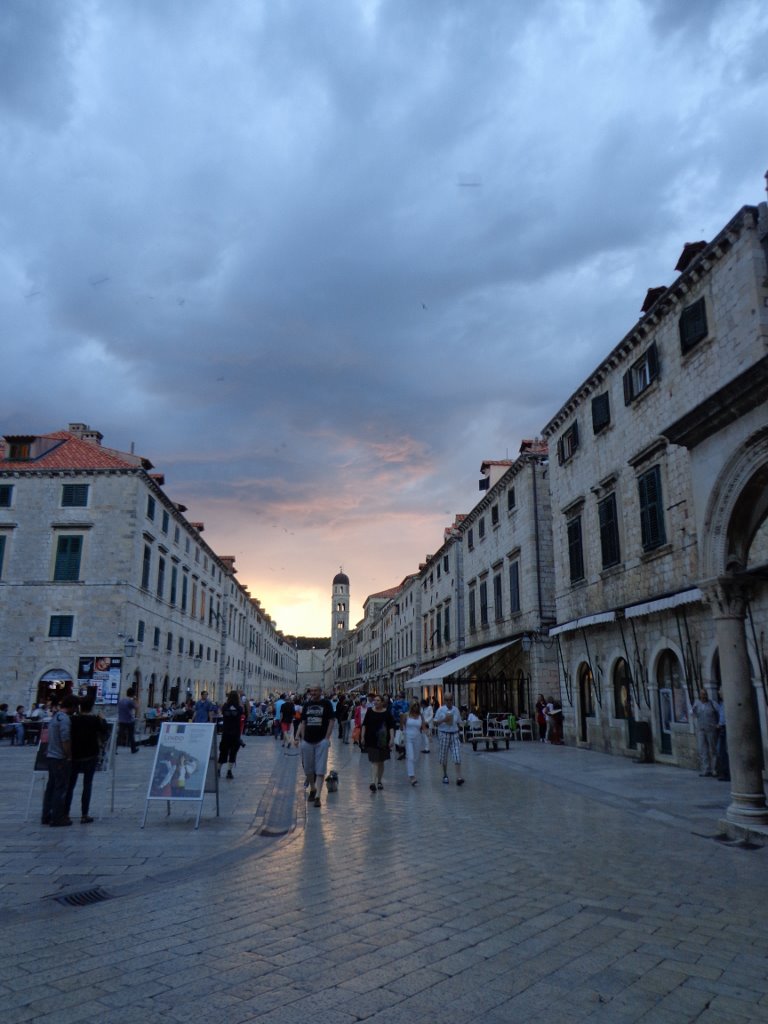 Get to know the locals a little: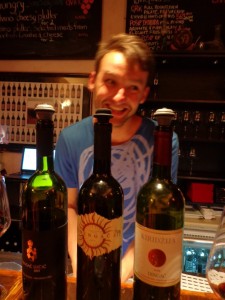 And at the end of the day, we will look out at beautiful Dubrovnik and toast, with local brandy, our time together in Croatia.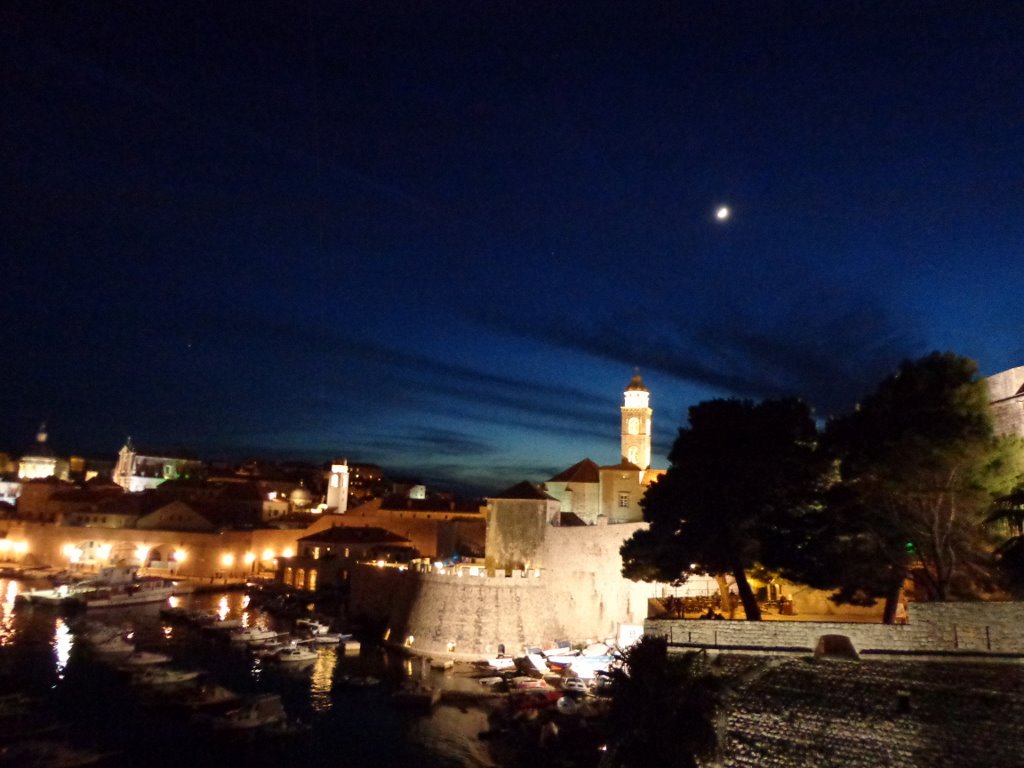 The Dubrovnik "add-on" for GrapeHops 2015 tour to Croatia is May 10-14, immediately following the regular tour.  Hope you will join us!