In May and June, two groups of wine and food loving travelers embarked on the first GrapeHops tours in Northern Portugal. Here are some of the photo highlights of the two tours.
We started the tour in the beautiful city of Porto with a walking tour and several stops for food and wine.
Walking home along the Douro River was a delight on a beautiful Spring evening.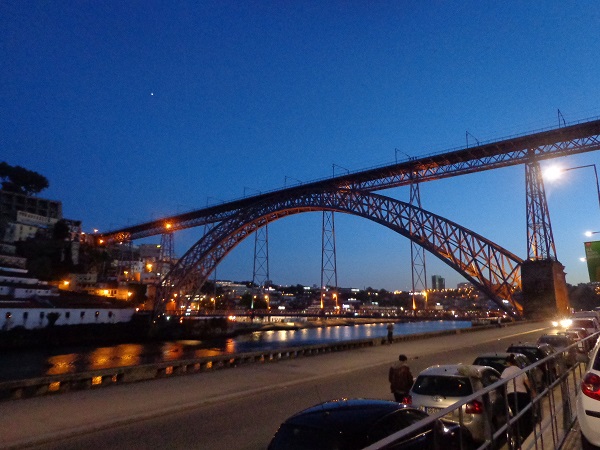 The following day, the groups walked over the city on the other side of the river. Vila Nova de Gaia, just over the bridge above. It is an easy walk to the other side. This is where the Port warehouses are located. We visited a Port Cellar, had lunch, and enjoyed the splendid views of Porto.
After lunch we embarked on a hour long "six bridges" cruise of the Douro river, complete with some Port to sip on.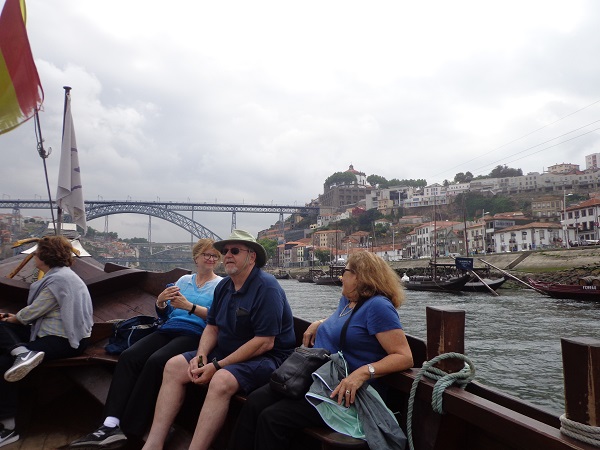 In the evening we enjoyed a wine and food pairing dinner at Prova Wine Bar. Owner Diogo knows his local wines – every wine-loving visitor to Porto should seek out his bar.
From Porto both groups headed north to the Vinho Verde growing region of Portugal. We based for three day in the pretty village of Ponte de Lima, and visited wineries such as Quinta do Tamariz and Ameal. The area is lush and green.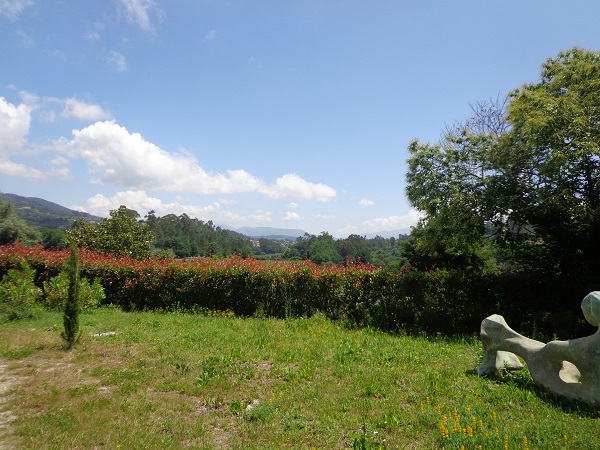 We see the vineyards and visit the traditional wine cellars. Of course there is always a lot of great food and conversation during lunch!
It doesn't hurt when there is a bathtub full of Vinho Verde nearby.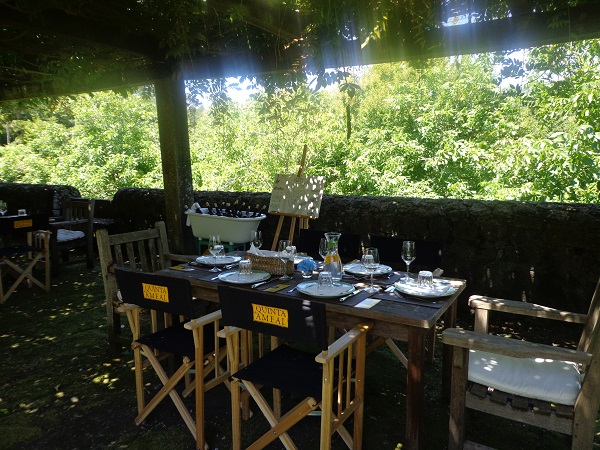 In between the winery visits, we visited towns and cities and had some excellent dinners. The second tour was able to attend the Vinho Verde Festival in Ponte de Lima, which was a lot of fun. Many bottles of Vinho Verde and lots of local foods were consumed.
Hopefully (but not for certain) the 2018 tour will also include an evening at this festival.
En route to the Douro Valley – our base for another three nights – we stopped in the town of Guimarães for a city tour and lunch with local wine and food guide Sofia Lobo.
Lunch included MANY regional cheeses and sausages, salads, and four different kinds of wine. There was time to take a nap on the bus before arriving at our lodgings in the Douro Valley – the gorgeous Quinta de la Rosa.
The Douro Valley is known for the production of Port Wine and its vineyards cascading down steep hillsides to the Douro River. But there is more to it than that. Many wineries are making table wine and lots of the vineyards are on rolling hills. One winery we visit with excellent table wines is Quinta de Faisca. They are not near the river and they do not produce Port, but winemaker Hugo Linton is making some great wines there.
Quinta de Faisca is also known as "Secret Spot Wines." The views from the tasting room are incredible.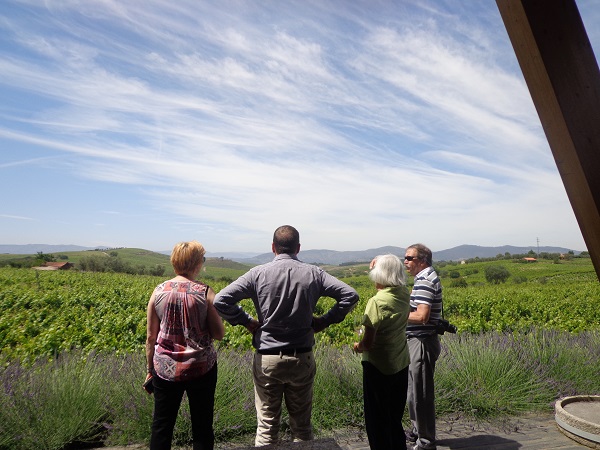 Another glorious spot – our picnic grounds at Quinta do Seixo which produces Sandeman Port among other wines. Our lunch is eaten in the middle of the vineyards with fantastic views.
Yes, it really is that gorgeous.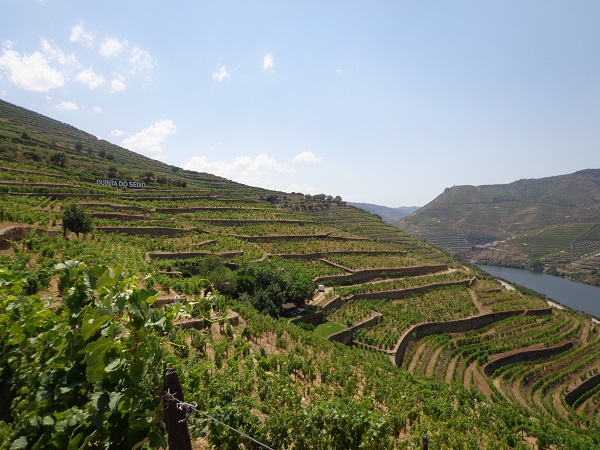 We don't just eat and drink all the time. There are boat trips..
Easy hikes through the countryside…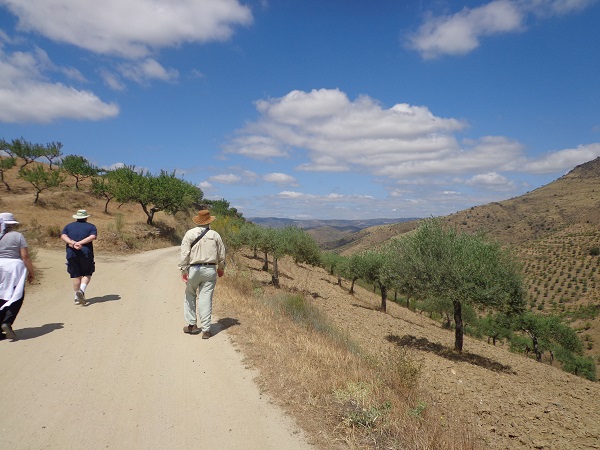 And even some prehistoric rock drawings. These are in the Coa Valley.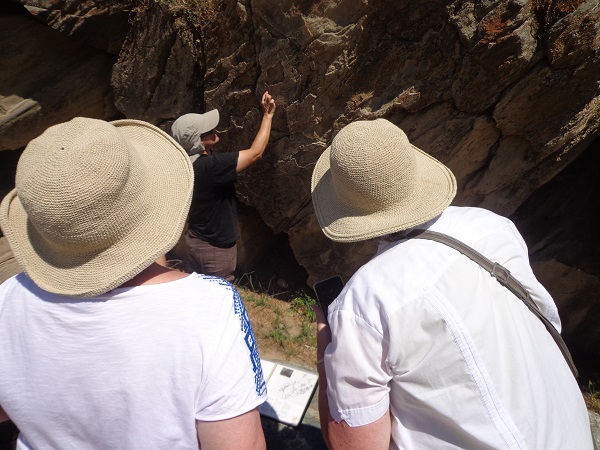 We returned to Porto for our last dinner together on the final night of the tour. The wine was free flowing, and glasses clinked many times with toasts made by new friends.
The 2018 dates for GrapeHops A Taste of Northern Portugal Tour are June 2 – 11. There are still a few spots available. If you are interested, please do not hesitate to get in touch with any questions.