There were two "A Taste of Venice" tours this year – one in May and one in June. We were blessed with great weather for both. Even the June trip was not too terribly hot!
On this tour, the goal is to do see some important sights, but also to visit many "off-the-beaten-track" places. We make many stops in cute little cafes and bars, and we eat a lot of great meals.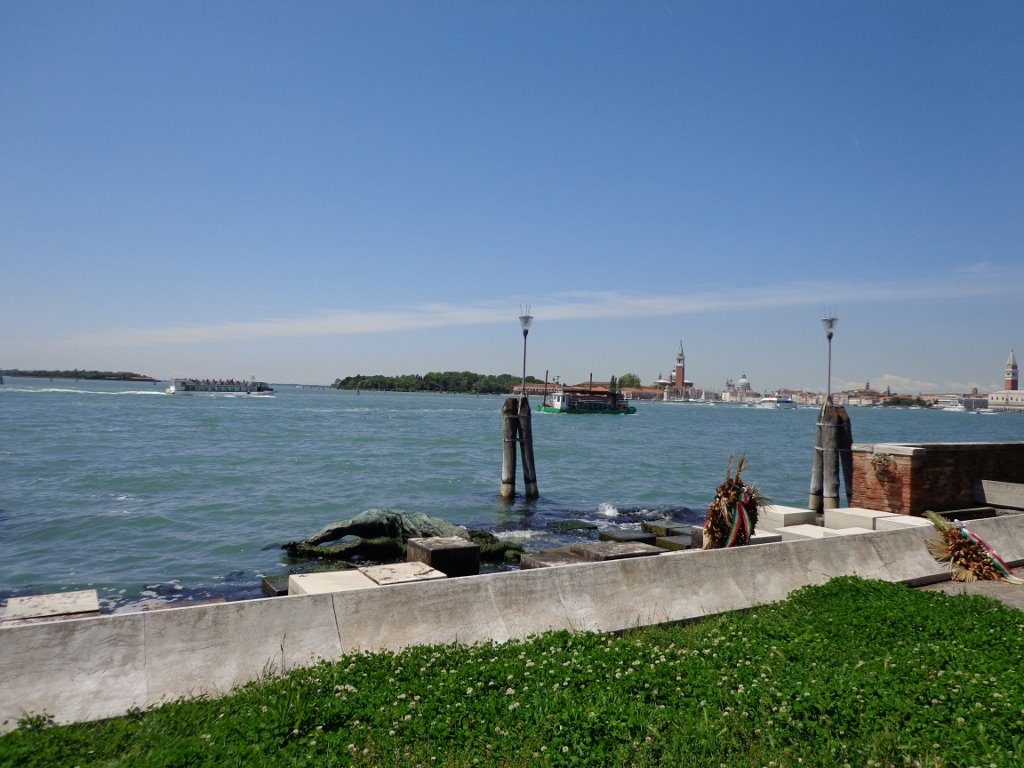 One walk we take, is down to the Eastern part of the city. This is a memorial, in the lagoon, to the female resistance during WW1. It is a very beautiful spot to have a memorial and most people walk right by it, not knowing it is there. There are many other beautiful, peaceful spots in this area of Venice.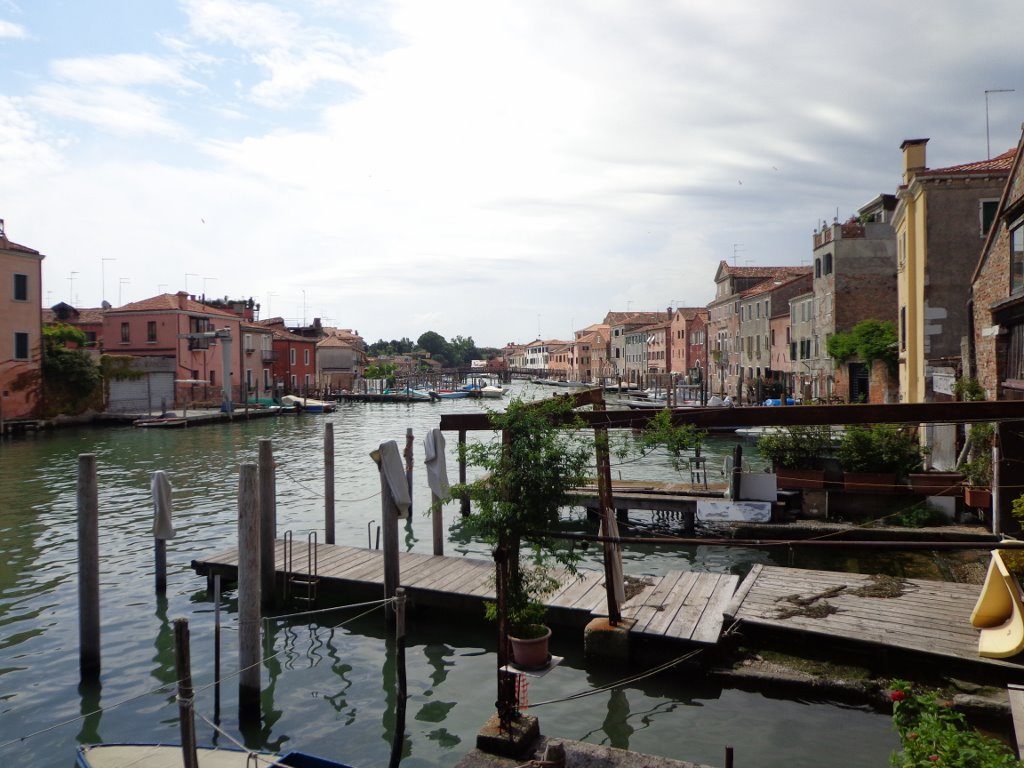 Also, you run into very few tourists here.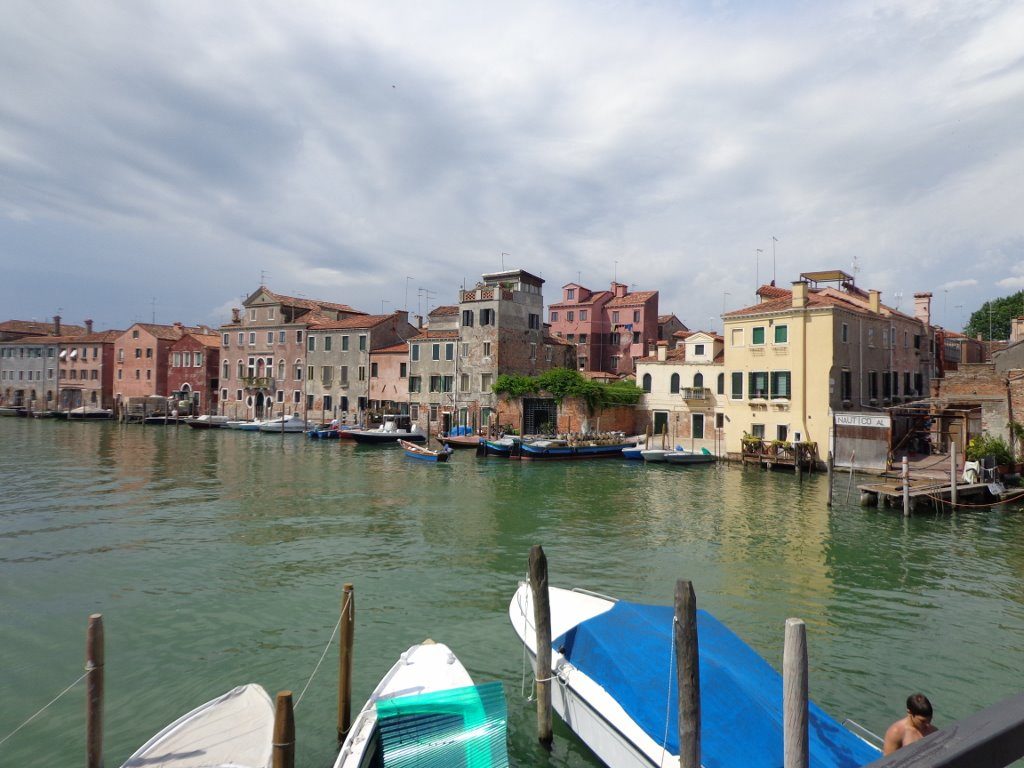 Another outing is one in the Piazza San Marco, but without being in too much of a crowd. We tour the Renaissance Clock Tower with a local guide. It is a very intimate, and interesting tour.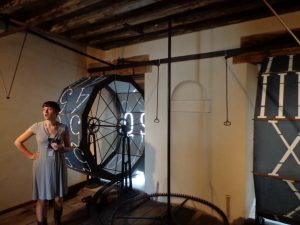 The tour concludes with some time on the top. with stunning views of Venice and a close up of the bell ringers.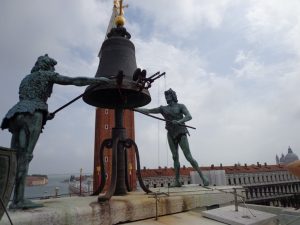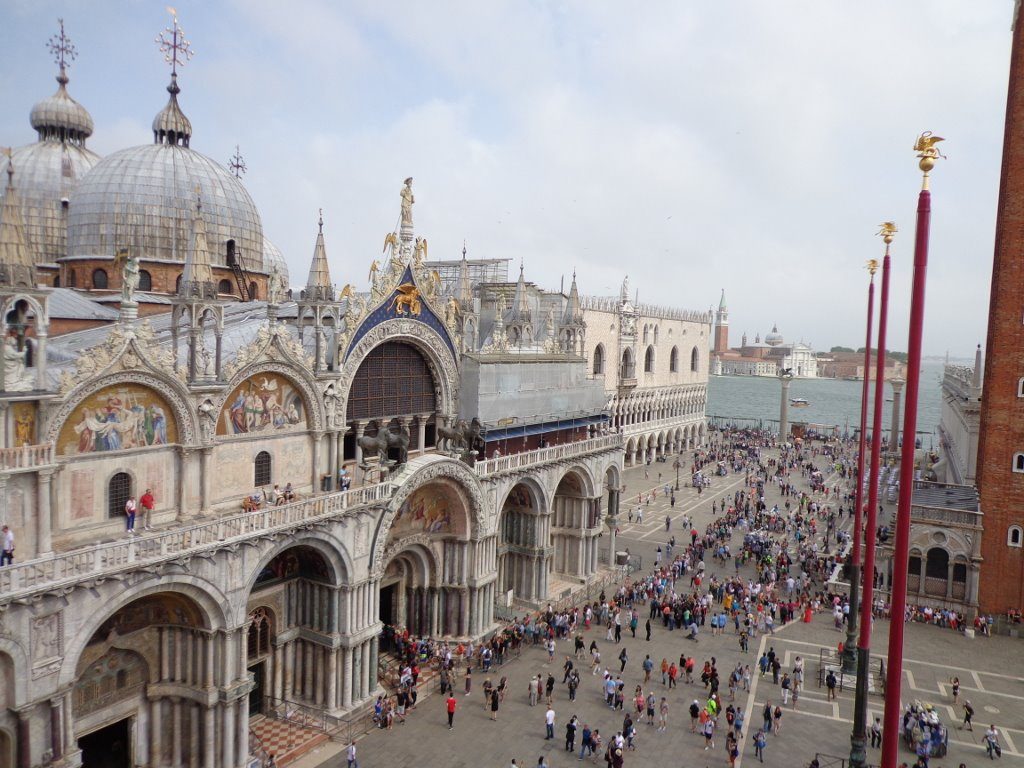 This year we were able to attend the Biennale. It alternates between art and architecture – this year, it was architecture.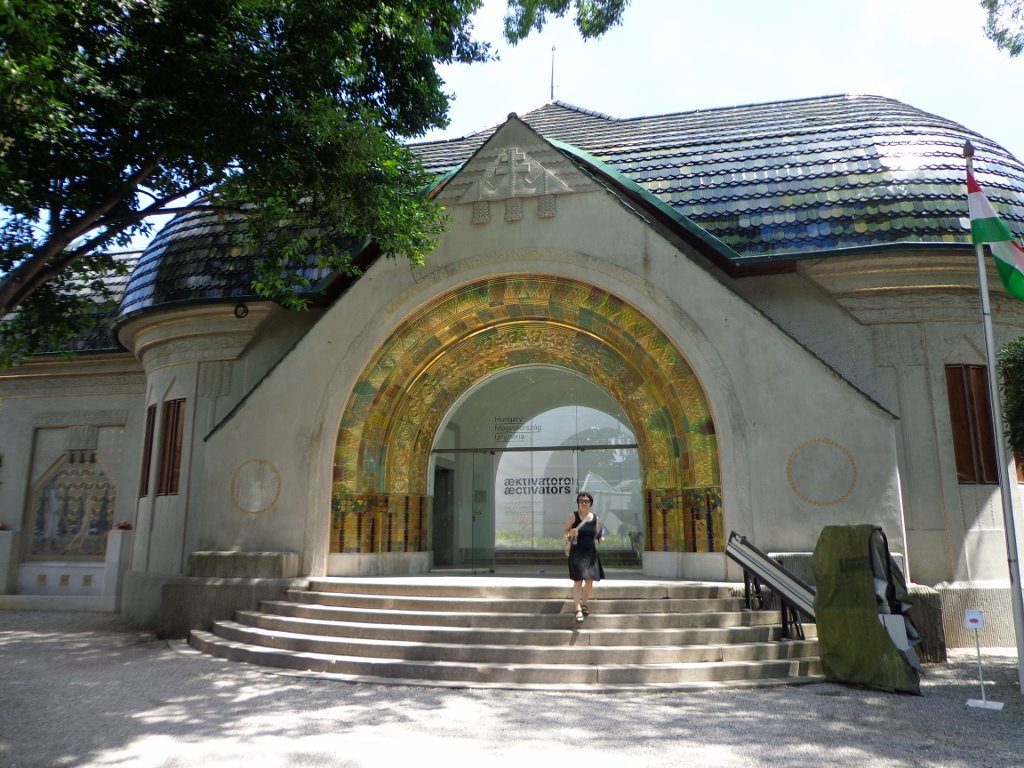 Everyone loves the day we board a traditional boat and spend the day in the lagoon. We glide through Murano, visit the ancient basilica in Torcello, and have an on-board picnic.
This is our boat for the day!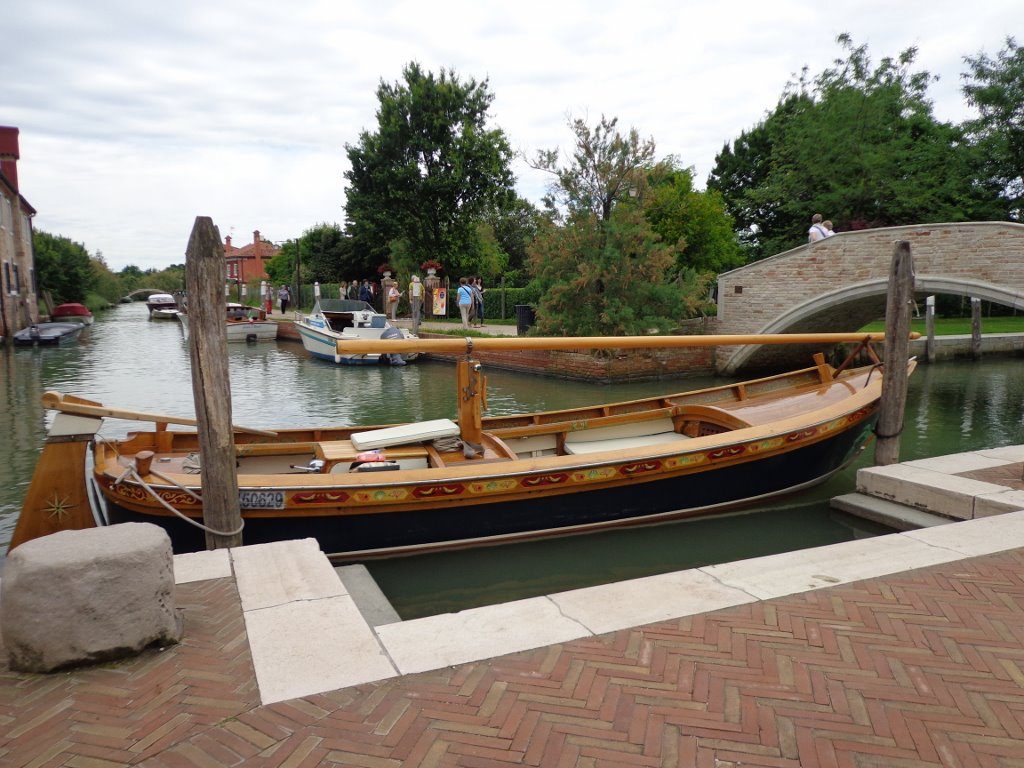 One day is spent on the mainland, visiting wineries in the Valpolicella region. We tasted at Chiccheri winery, hosted by the fabulous Giulia.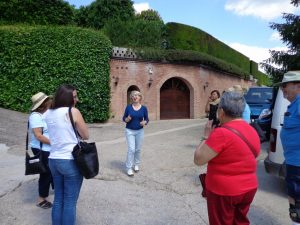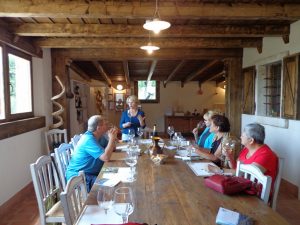 After, we had the most extraordinary lunch at a wine country restaurant, Villa de Winckels. It was so good, and also so filling, that we did not need dinner that night!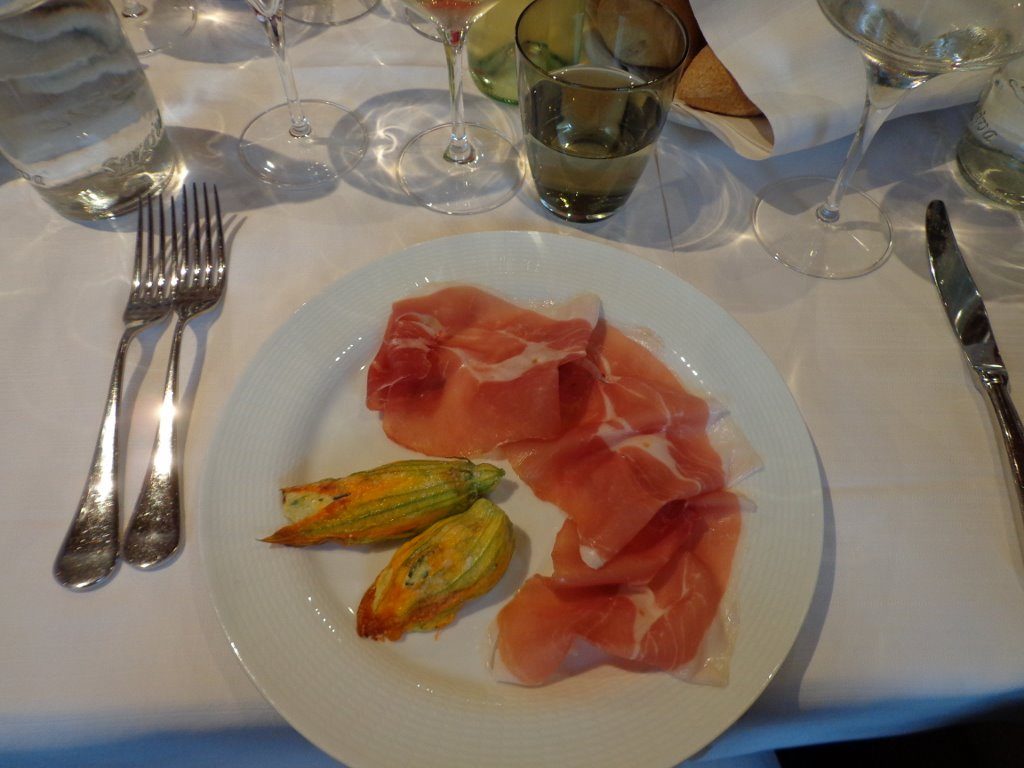 One more winery, the atmospheric La Giuva, followed lunch. Back at our luxurious apartment, some of us watched the Euro Cup.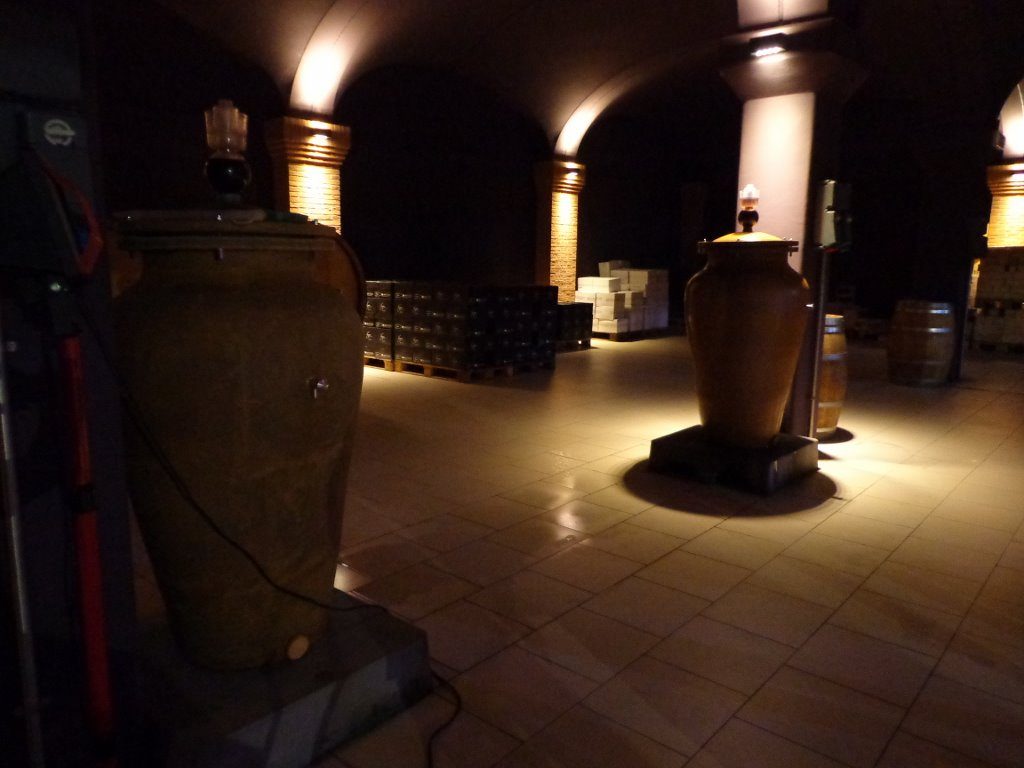 One afternoon is spent at the Rialto fish and vegetable market, where we buy food to make for dinner in the evening. First, we have a tour..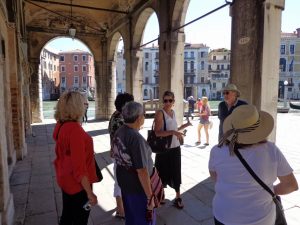 And no trip to the Rialto Market is complete without a Spritz!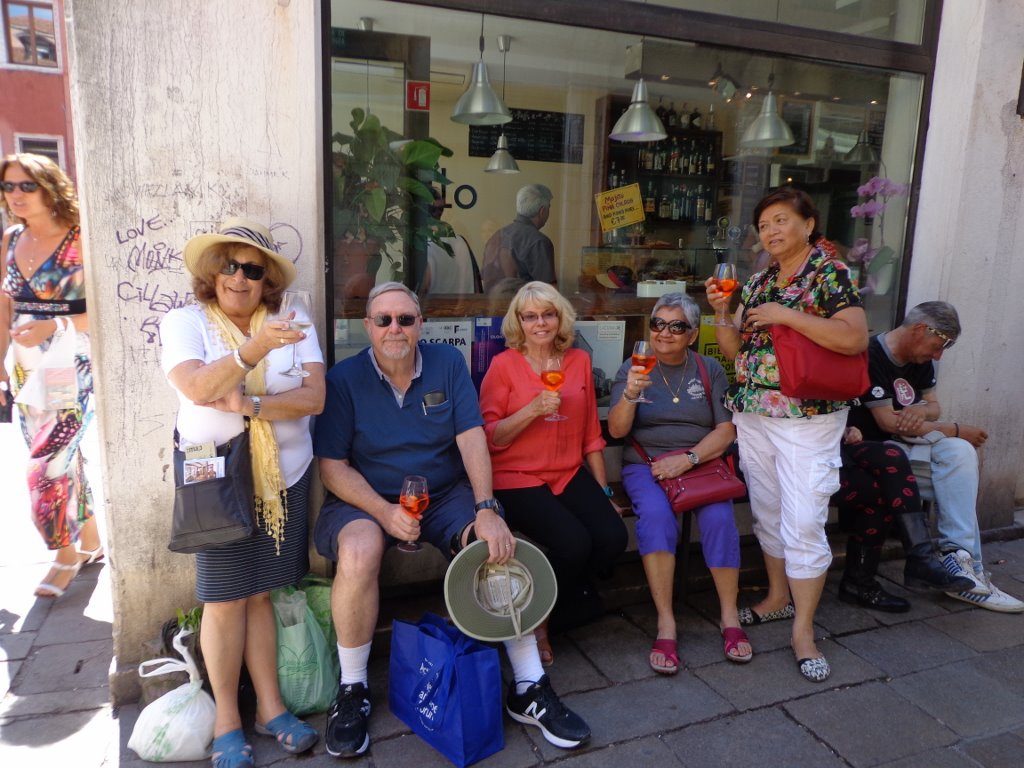 This is a delightful week in Venice. Hope to see you there someday! The next GrapeHops A Taste of Venice is in early May, 2017.