We started off this year's Galicia tour in an unseasonably cool Santiago de Compostela. Even though it was late May, we had to all bundle up. Thankfully it got much warmer when we moved inland – but when it is cold and gray, what better to do than eat and drink?
Our first night tapas tour with Manuel is always fun and this year was no exception. This year everyone tried barnacles, among many other things at three different local bars.
The following day we had a walking tour of Santiago de Compostela, seeing parts of the cathedral that I had not even seen yet, though I have been there many times. Following our tour, we had a truly incredible lunch at Acio Restaurante, 1st prize winners in the "Revelation Restaurant" category in this years Madrid Fusion competition of Spanish restaurants. Chef Iago Castrillon uses solely local Galician produce in his truly unique creations. His wife Eva Pizarro runs a flawless front of the house. We had the tasting menu for our lunch – several plates and 15 different creations.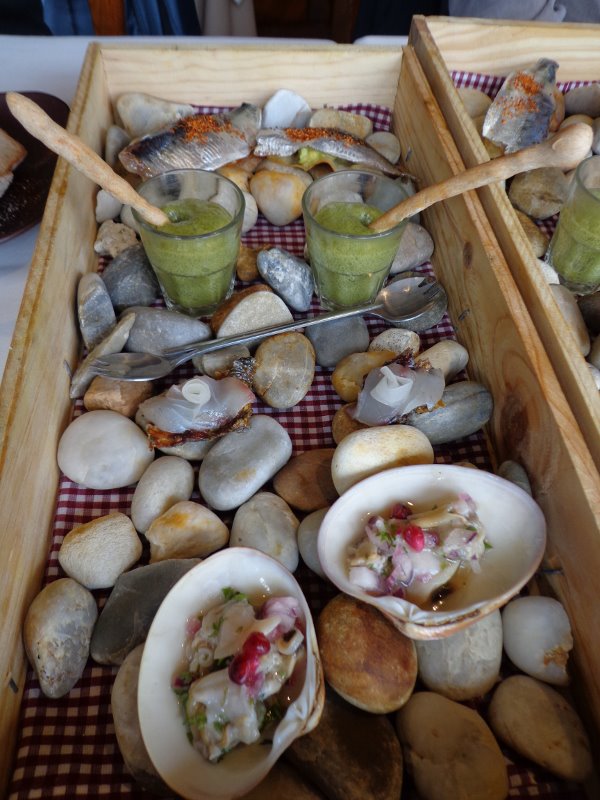 This first course had an amazing clam ceviche, a sort of seaweed soup, and sardines. All incredibly fresh and delicious. We had many other courses before finishing with a passion fruit custard with tiny fruits and edible flowers.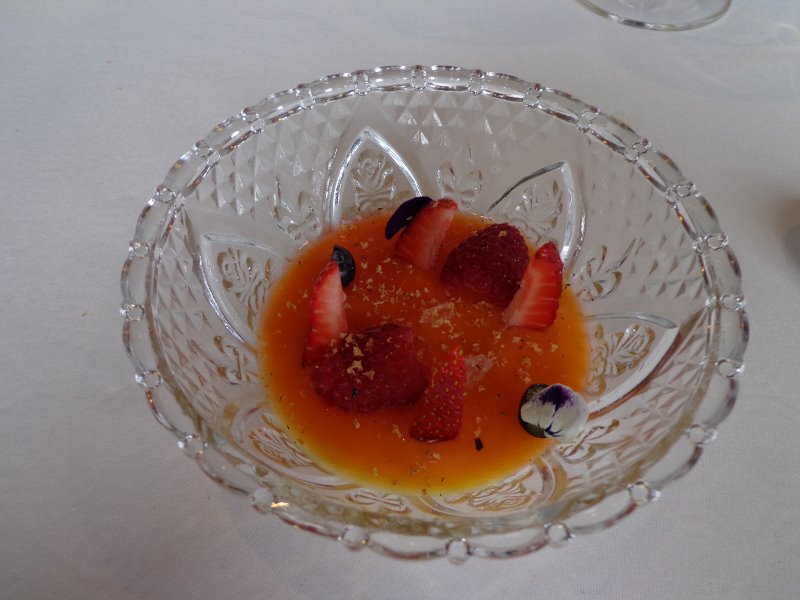 SO delicious. After all this food, a nap was needed but eventually we went back on the town for a few glasses of wine. However, everyone was so full no one could eat anything for dinner – not even a tapa!
The following day Ian picked us up and drove us to the wonderful Casa Santo Estevo in the Ribeira Sacra. We settled in and then headed out for a delicious picnic at a 11th century monastery.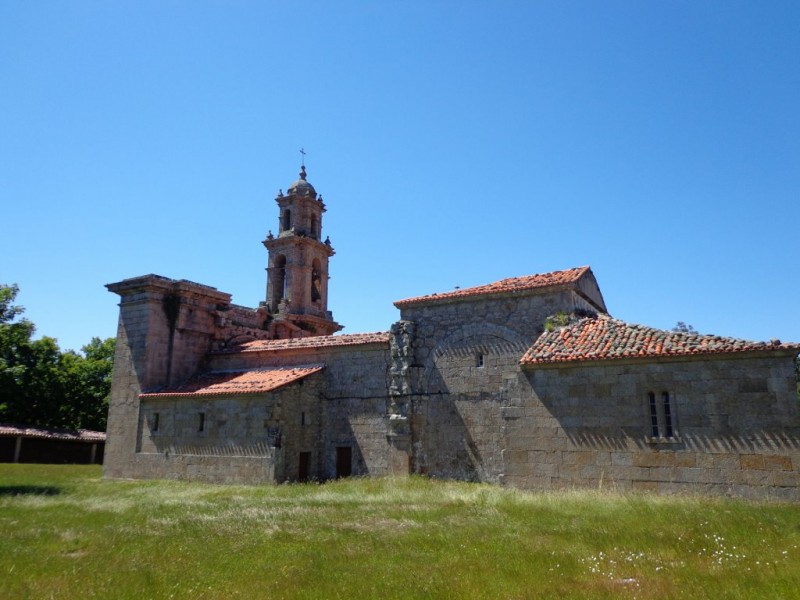 The weather was glorious and remained so for the rest of the week. The Ribeira Sacra is so glorious in the spring…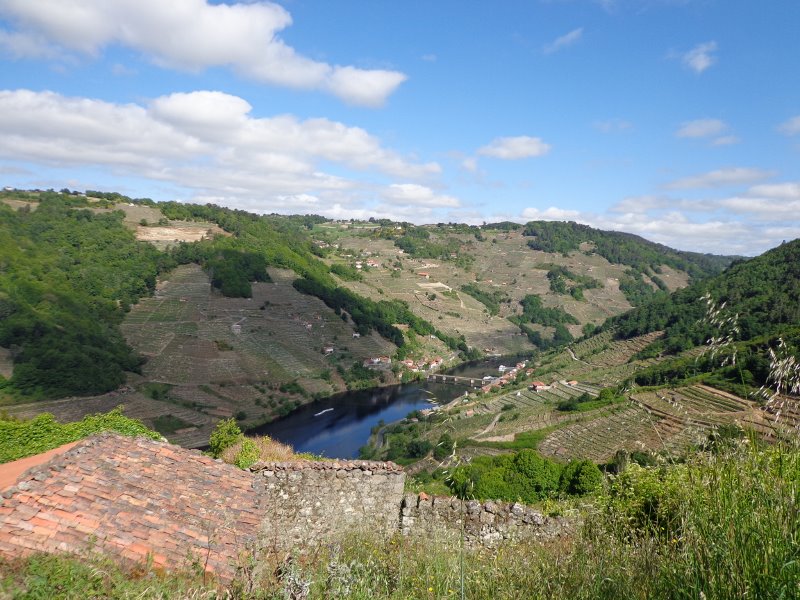 We tasted at several wineries, including Guimaro, Naz, Virxen dos Remedios, and Diego de Lemos; we ate many meals and checked out many views.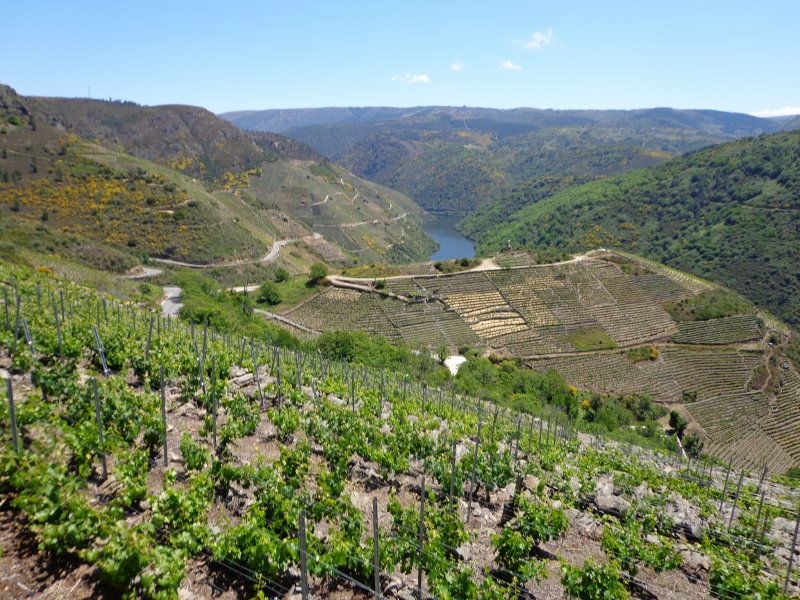 We visited ancient trees and took a ride in a boat on the river Sil.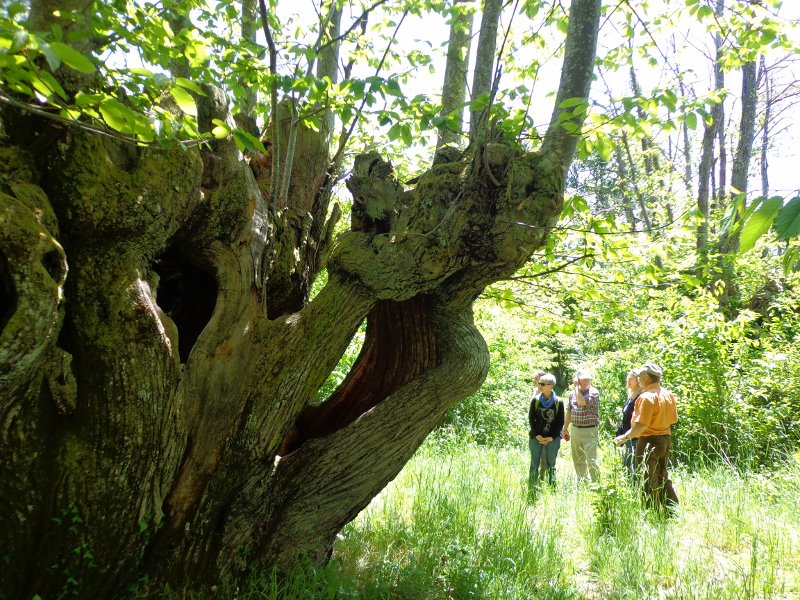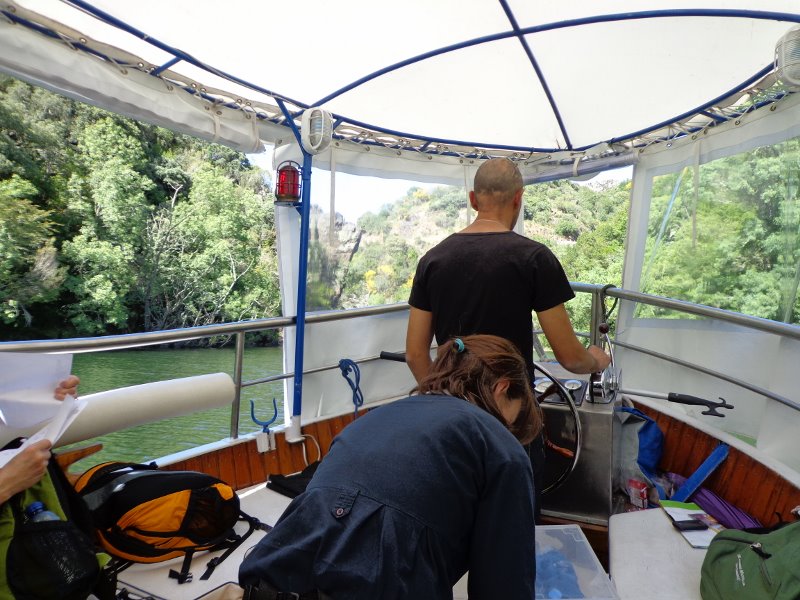 We tasted wine from Adegas Algueira on our boat while our guide pointed out various flora, fauna and historical aspects of the riverbanks. Everything was so lush and green! And many hillsides were covered in blooming broom, coloring them yellow.
The garden at the Casa Santo Estevo was also a riot of color and we spent our evening before dinner sipping wine with setting sun turning everything truly golden.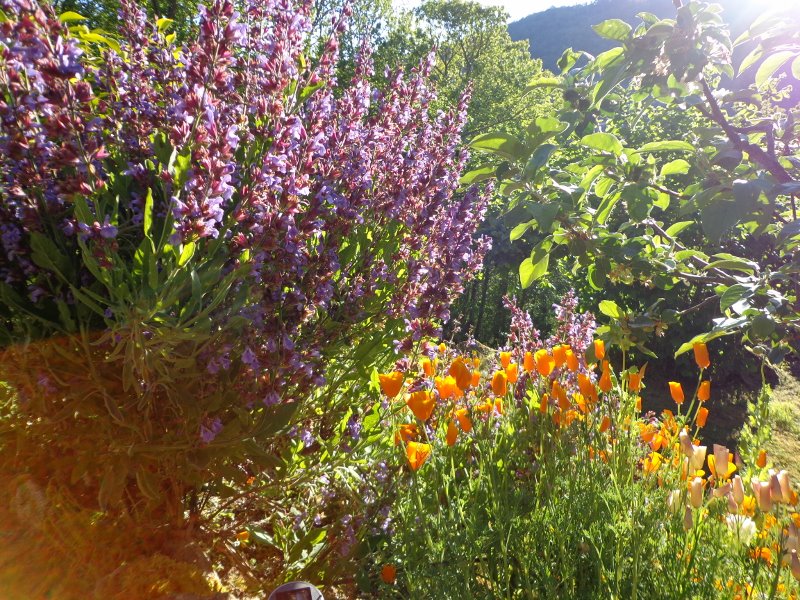 On our final day we moved to the Rias Biaxas for a day in Albarino wine country. First we visited the Lagar de Pintos winery and family home. After a visit to the vineyard and winery we tasted their fabulous wines.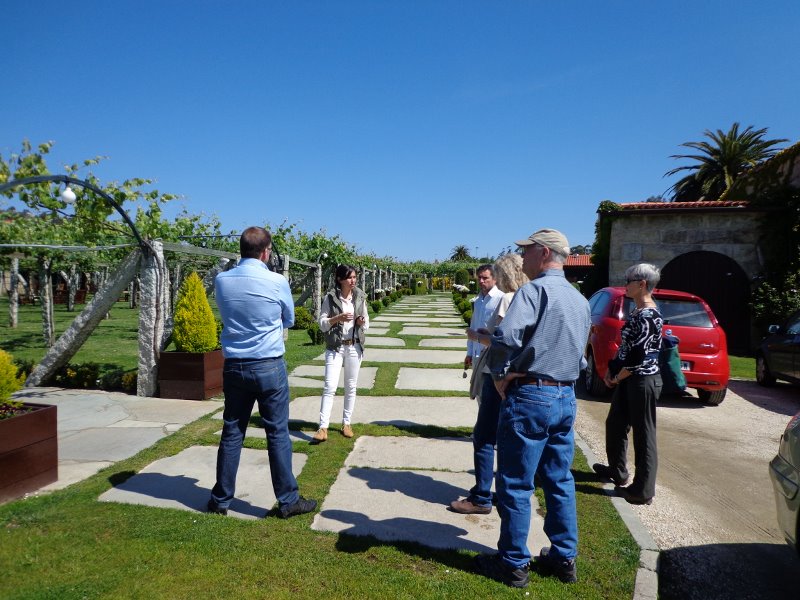 Next we visited Veiga Serantes where winemaker Honorio Noya treated us to some of his excellent Albarino, plus marinated local mussels, cheese and bread. Honorio is a hoot and we hope to run into him on our next trip at the festival of Barrantes wine!
Our lunch on this day was truly spectacular. We ate at a furancho – a place where they make their own wine and serve food with it. So, not a traditional winery or traditional restaurant, but someone's family winery plot that has been turned into an eating and drinking establishment. Furanchos are only open a few month of the year and don't have signs. We ate excellent tortilla (the Spanish egg and potato omelette), wonderful roasted and marinated red peppers, salad from the on-premise garden, and two kinds of marinated and grilled pork. All this was washed down with plenty of the furancho's wine while looking out over the Rias Biaxas to the sea.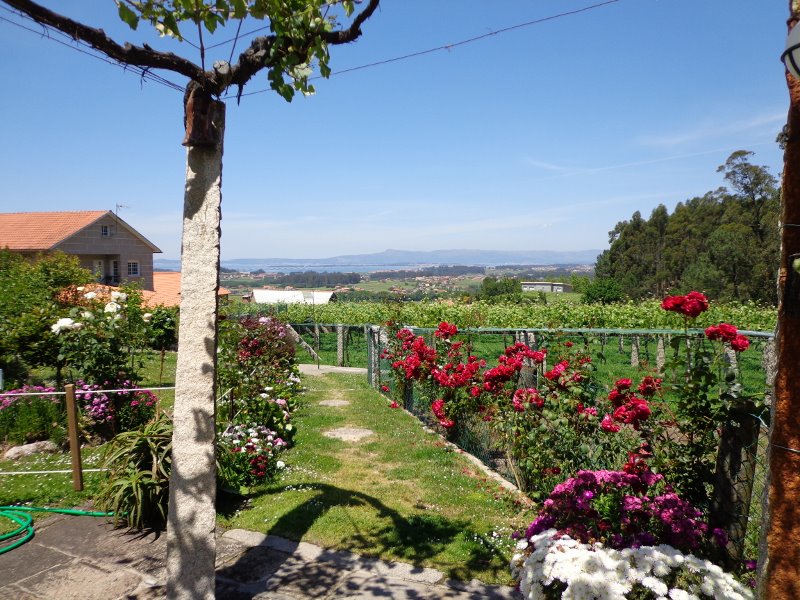 In the evening we headed to the lively, granite town of Pontevedra to spend a night at the parador and have one final meal together. The bad news – we were too full from lunch to eat too much. The good news – instead, we drank a couple of remarkable wines made by winemaking wunderkind Raul Perez. What a way to end a great week in Galicia! Then it was back to the parador, and onward to everyone's next destination the following day…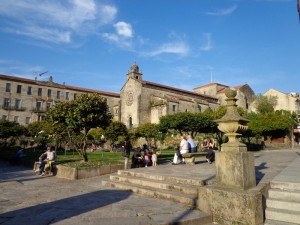 The 2014 Grapehops Galicia tour is sold out, but if you are a group of 4 or more and would like to experience this week sometime in 2014, please get in touch.